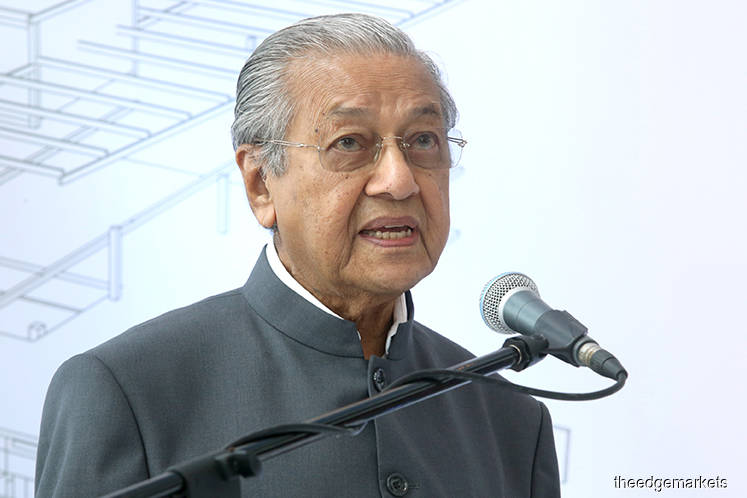 PUTRAJAYA (July 9): A strong cooperation between the industry and Technical and Vocational Education and Training (TVET) institutions is significantly important to ensure that there will be a matching supply and demand to enable local TVET institutions to offer high technology industry courses based on industry requirements.
Prime Minister Tun Dr Mahathir Mohamad said the government believed that the cooperation would create a new breed of specialist workforce in learning the latest technology that has a spillover effect that would be able to boost economic growth and development of technology in other sectors such as agriculture, construction, health and services.
"The government believes the agenda to empower TVET with the cooperation from the industry players should be the national TVET strategic goals.
"A smart partnership between the industry and TVET institutions will help in the production of quality products and more efficient services," he said in his keynote address at the TVET Convention here today.
To achieve that, Dr Mahathir called on more industry players to play a more active role in developing the country's human capital and supporting the national TVET policy, especially by recognising the skills of TVET graduates and sharing their expertise with them.
Dr Mahathir said TVET programmes which involved a joint venture between public TVET institution and multinational company and based on industry needs and requirements, had proven successful with almost 90 per cent of the graduates being able to secure jobs upon graduation.
"That is why public and private TVET industry players should get out of their comfort zones and find more effective solutions.
"One of the approaches is definitely through inter-stakeholder collaboration, especially with the industry," he said.
The prime minister said TVET would be the game-changer in the government's efforts to produce highly-skilled local workforce, hence reducing dependency on foreign workers.
He said the government would also strive to enhance Malaysian youth capability in TVET to enable the demands of the high-tech industry to be met by the local workforce.

Source: www.theedgemarkets.com