Before we go into how to purchase IPTS and setup JPK centre, let's have a brief look at the Malaysia Higher & TVET Education sector.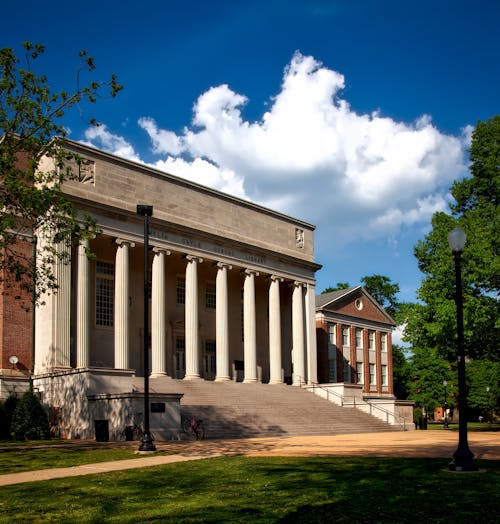 Malaysia Private Higher & TVET Education in Brief
The higher education sector is responsible for the operation of higher education institutions (HEIs) in Malaysia and is under the jurisdiction of the Ministry of Higher Education (MOHE).
MOHE's integral role is creating a higher education ecosystem with the finest Public Universities (UA), Private Higher Educational Institutions (PHEIS@IPTA/IPTS), Polytechnics and Community College. These institutions are the main components in the national education ecosystem and training to generate first-rate thinkers, scholars, masters, skilled and semi-skilled manpower in accordance with their respective roles.
To ensure the success at this role, MOHE has three (3) departments that manage the institutions of higher learning, namely:
The Department of Higher Education (JPT) – UA and IPTS;
Department of Polytechnic Education (JPP) – Polytechnic; and
Department of Community College Education (JPKK) – Community Colleges
Efforts to achieve this role are also supported by agencies with roles that are vital in higher education, namely:
Colleges/IPTS
Colleges in Malaysia are usually privately-owned institutions that do not have their own degree-awarding power. Even so, they are usually allowed to award qualifications from other institutions, including via twinning programmes with reputable foreign universities from the UK, Australia and USA. Some colleges also offer qualifications from professional bodies such as CLP, ACCA, ICAEW, CAT, and GCE A-Levels. Just like universities, colleges can only offer programmes accredited by the Malaysian Qualifications Agency.
Malaysian Qualifications Agency
Known as the MQA, it is a statutory body established under the Malaysian Qualifications Act 2007 to accredit academic programmes offered by all higher educational institutions, which is compulsory. This provides another level of comfort of the quality of a course especially in terms of its content and teaching materials, delivery mechanism and teaching staff experience.
JPK Accredited Training Centres (JPK AC)
Accredited skills training centres are institutions registered under the Department of Skills Development that run training courses to equip students with specialised technical and vocational skills.
Certificates issued are Sijil Kemahiran Malaysia (1-3), Diploma Kemahiran Malaysia & Diploma Lanjutan Kemahiran Malaysia. Accredited by the Malaysian government, such courses provide pathways that enable students to gain internationally-recognised qualifications, such as by City and Guilds (UK), Confederation of Tourism, Hotel and Catering Management (UK), LCCI (UK), TAFE (Australia), and other international and professional bodies.
Pathways has also been created recently where they can also further to public universities under MTUN offering Bachelor of Technology
Besides public universities, SKM/DKM graduates may also further to private colleges/UC/Uni for undergraduate programs:
wasap.my/60123123430/DKM-degree
Another exciting pathway created is that now even SKM/DKM holders may graduate with an executive degree in just 9 months, all without SPM. This is a special collaboration program between Unirazak & ISE Education (JPK AC)
URise Program – Executive Bachelor in Industrial Management offered by University Tun Abdul Razak (UNIRAZAK).
How to purchase IPTS and setup JPK centre? – Purchase IPTS license
Unfortunately, you can only purchase IPTS license from existing ones as there's a moratorium on the establishment of private higher learning institutions until Dec 31, 2020 (it has been extended few times since it came into effect on 1st Feb 2013). However, looking at this year's COVID-19 situation and the excess IPTS, it is likely to be extended again.
What are the main considerations when purchasing private college/IPTS?
1. Paid-up capital – Min RM1mil (if less than that, you just need to top up without having to present to the MoHE for change of ownership)
2. Are the programmes *FA (Full accreditation) or PA (Partial accreditation)?
* FA considered matured program = JPA recognition so can work and get promotion at the Government
Prior to 1 Januari 2017, qualifications recognised by Malaysian Government can be referred at Sistem Pengiktirafan Kelayakan Perkhidmatan Awam (eSisraf).
3. Liabilities of the college/IPTS
4. Size of the premise (min is 8,000 sf)
5. If no premise already (tenancy expired), need to know current number of students (also critical if you intend to shift to another premise)
6. If KDN license is required to recruit international students, must check on the previous record to ensure it is not blacklisted by Ministry of Home Affairs (KDN)
How to purchase IPTS and setup JPK centre? Applying to be a JPK Accredited Centre
Here's the steps in setting up a JPK Accredited Training Centre which would allow you to offer Sijil/Diploma/Diploma Lanjutan Kemahiran Malaysia
If you're lost at any steps, feel free to call or whatsapp us for a no-obligation FREE consultation. wasap.my/60123123430/setupPB (Kindly state which step you're lost)

In summary, four (4) key things that JPK look at for accreditation of centre/program.
Personel's qualification
Resources: Kursus Induksi PP-PPD-PPB, SKM & VTO

2. Written Instructional Material (WIM)
If you were to offer programs starting from Level 3, you also need to teach Core Abilities starting from Level 1, 2 & 3.
WIM for Core Abilities & Mapping Matriks is required.
4. Tools, Equipments & Materials (TEM)
Kindly refer to the NOSS of the program you intend to offer.
Listing and ratio of the TEM is stated in the NOSS.
What are the main considerations when acquiring a JPK Centre?
If you want quick access to the PTPK (loan for skills study), purchasing an existing JPK centre would give be the best choice (otherwise, new centres need to wait for one year of operation). Better if it's already registered with PTPK. Most recent practice is the funding is on first come first serve basis, no more quota system (However, please refer to PTPK directly for latest updates).
Just like setting up JPK centre, you need to consider those 4 key things mentioned earlier.
Location/state – This is very very important, you would not be able to buy and shift to another state to operate. It is not allowable.